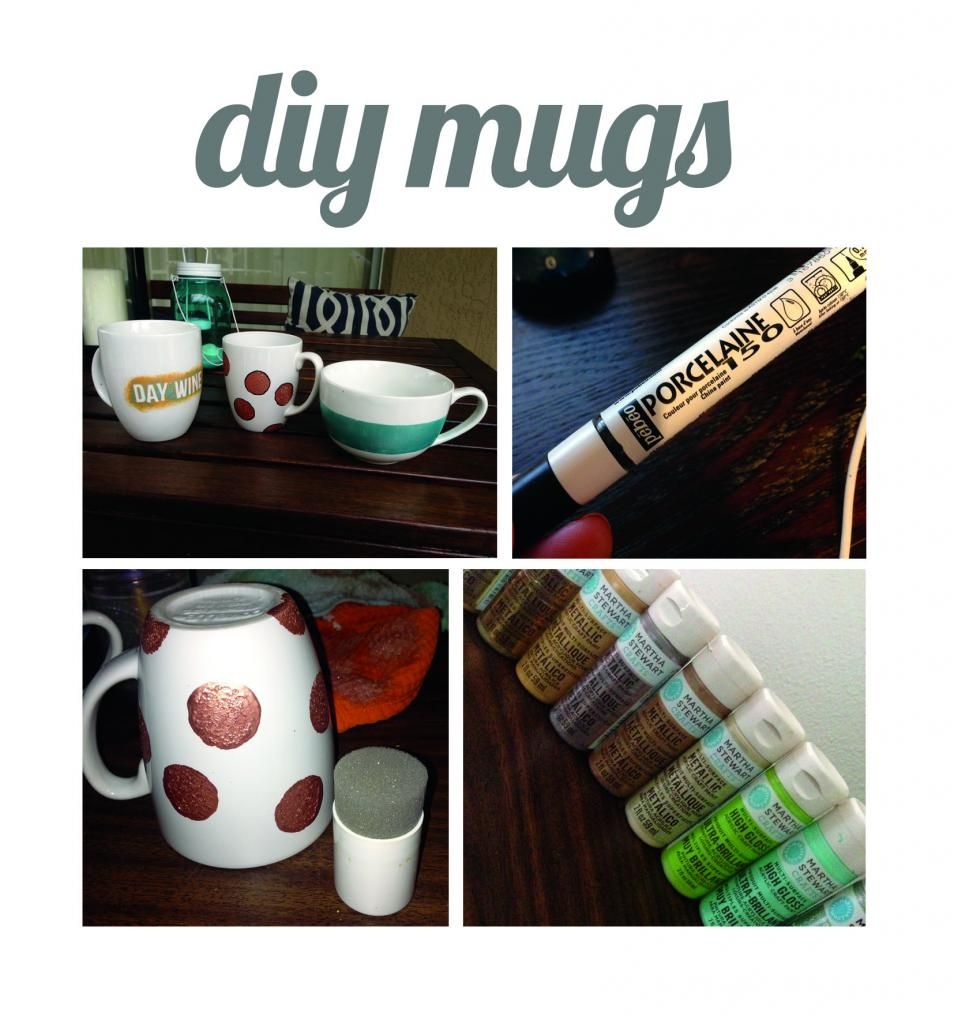 So I've had this Martha Stewart craft paint for a while now, and I recently read on the back that you could use it on glass. Now, I love the paint even more! The mug with the polka dots I outlined with a porcelain 150 pen I purchased from
amazon
and then I used a circular sponge to make the dots. The "Day Wine" mug I used stick on letters and painted over them. Once the paint was dry I peeled them off with an x-acto knife.
I suggest pulling the letters off right after applying paint though, because I had to outline the letters with the knife since the paint had dried and made a seal between the stick-ons and the cup.
The espresso cup I just used painter's tape. I pulled off the tape immediately after applying paint and let it dry. Any paint that leaked through I just scraped off with an x-acto knife.
The mugs are from target and the other one came from Publix. I'm sure you can purchase them much cheaper, but I was just so excited to paint some mugs I didn't shop around.